The design, the interior joinery and the outfitting of all the Mylius yachts are made in Podenzano, in the heart of Emilia Romagna, over an area of more than 17,000 square meters with six production sheds, two office buildings and a heliport.
A place that is always open for those Owners who wish to experience first-hand all the activities that take place in the yard every day.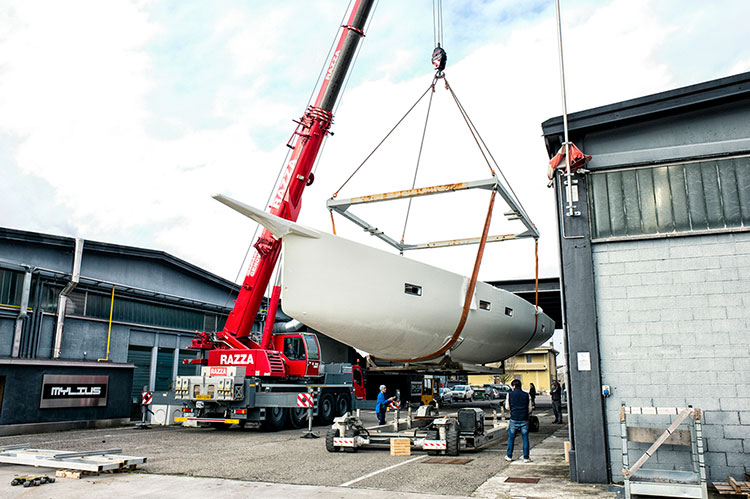 Design
Each Mylius Yacht is designed "for and with" its Owner, to find the best solutions to his needs and desires. Since 2021 Mylius Yachts started a collaboration with new architects and designers to offer unique and original solutions signed by great names of yachts design.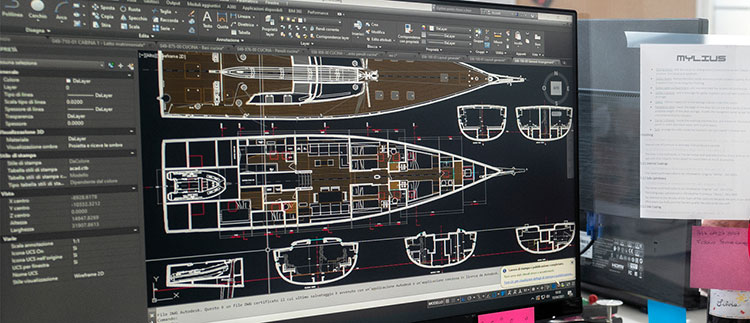 The hull, the deck, all the structures and the bulkheads of the boats are built entirely in sandwich of carbon fibers and epoxy resin, with vacuum-bag and "post-cure" techniques, under the control of QI Composites, an external certified body. This validates our hulls and decks, ensuring all materials, resins and the build process meet the EU RCD standards.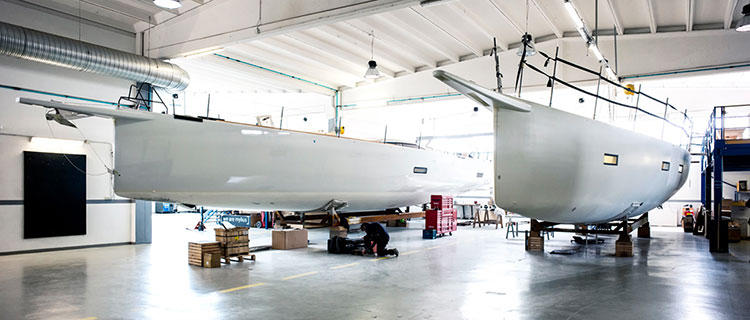 The deck plans are developed together with the owners to offer maximum performance, safety and ease handling both in cruising and racing mode in any conditions and with short crew.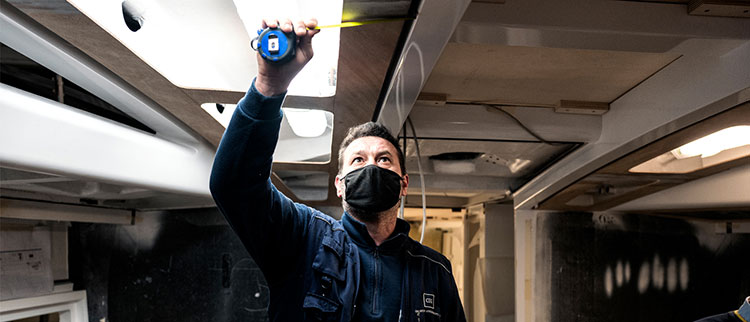 Interiors
The interiors are characterized by linear and contemporary design, fully customizable. They are obtained, in many areas of the boat, from the structural elements of the hull. Great care is taken in every detail: from the selection of the best woods to the design and construction of each single element, up to the finishing and assembly on board.