Mylius 60'
A completely new project.
Following the path of success of the models built between 2013 and 2015, the Mylius 60′ FD was completely redesigned in 2017, taking up the design standards developed with the new Mylius 65′.
Compared to the previous model, the new Mylius 60' is both longer (12 cm "overall" and 80 cm. "At the waterline") and wider (38 cm at the maximum beam and 86 cm on the transom), with an important increase of internal volume, equal to approximately 9%. The new 60′ also features a better sail area/displacement ratio and a longer waterline length in relation to the overall length, giving better shape stability, better downwind performance and greater stability at high speeds.
Nevertheless, thanks to the full carbon construction, the Mylius 60′ has a displacement of only 17 tons (approx), much lower if compared to boats of the same category and therefore represents a perfect example of Mylius fast cruiser-racer: a real cruising yacht, with spaces and solutions for long cruises in comfort and safety, easy to sail in all conditions but also fast and ready to race.
While a small production of four units of the previous Mylius 60' has been done between the 2013 and 2015 of the new Mylius 60′ FD five boats are already launched and a new one is in construction. The first two were launched in the summer of 2018.
The sporty evolution of this model is an offshore -racer & performance cruiser: the new Mylius 60′ CK currently under construction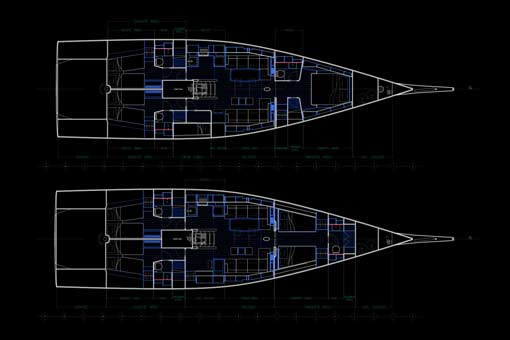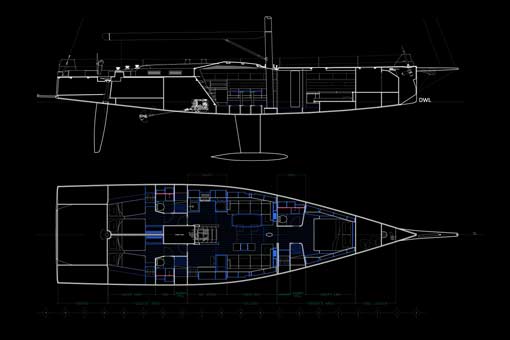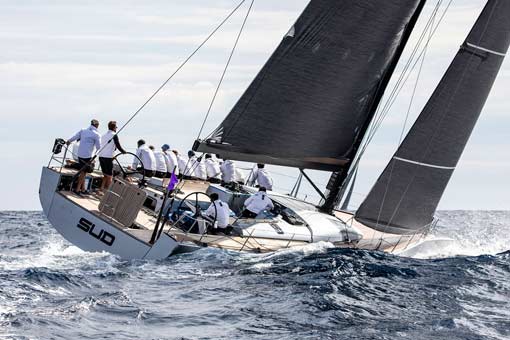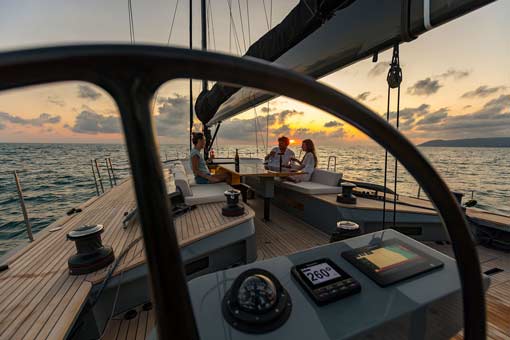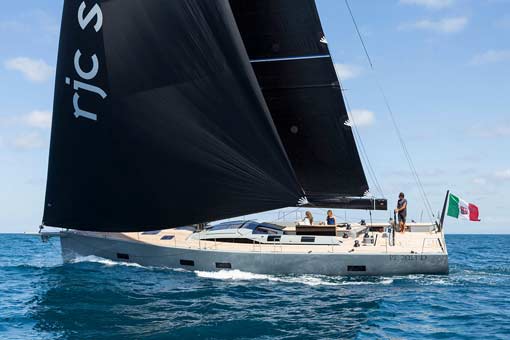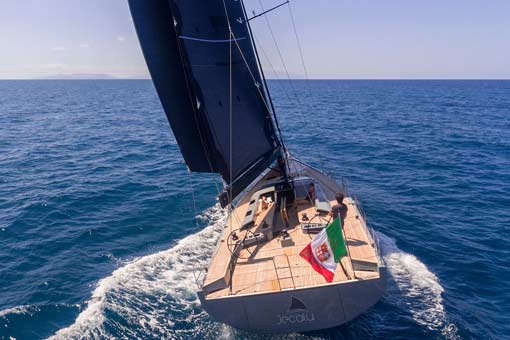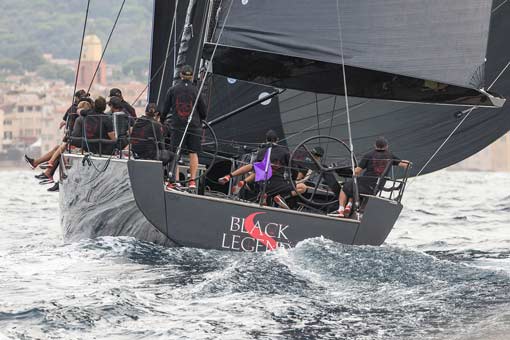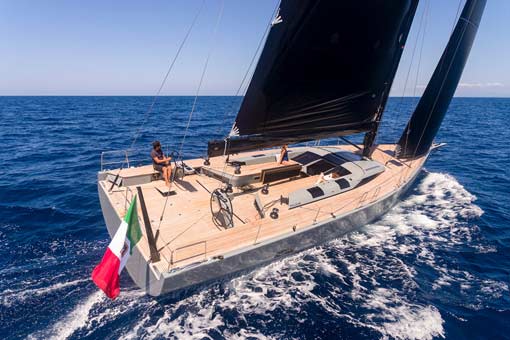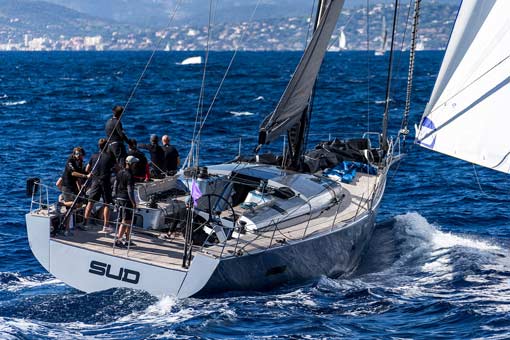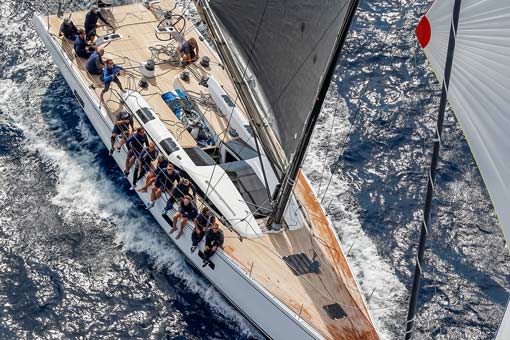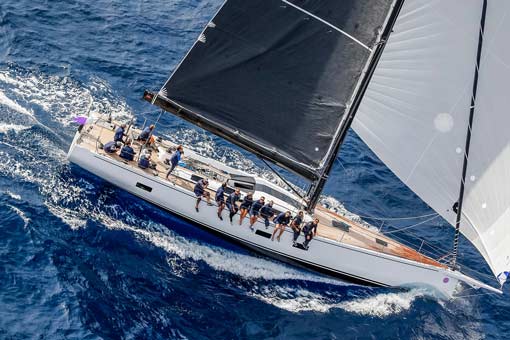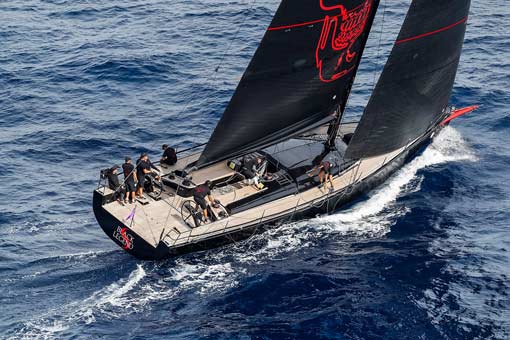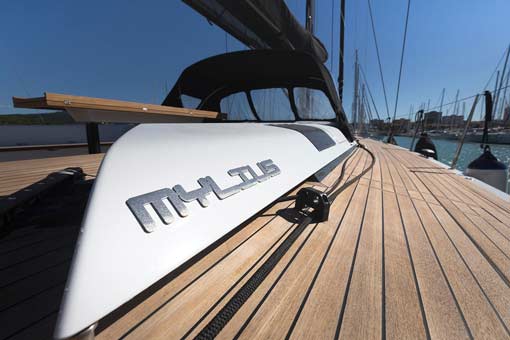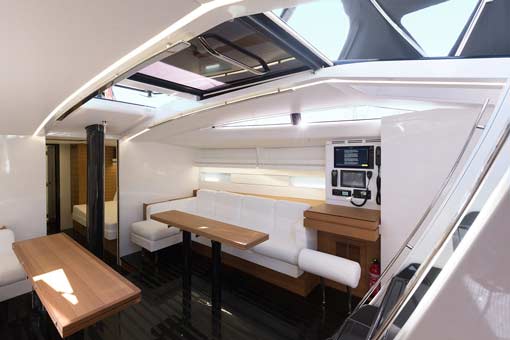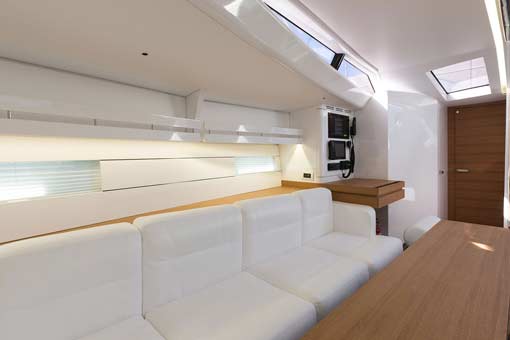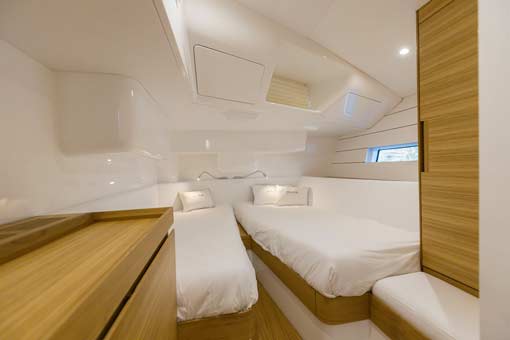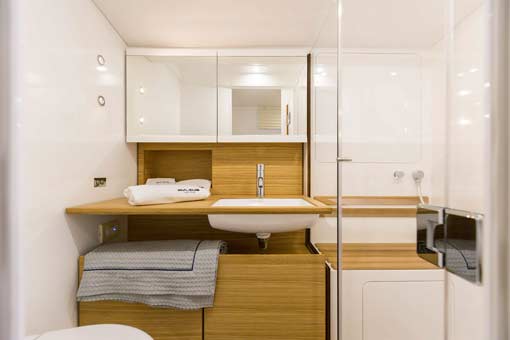 Technical Data
Overall length
60 ft 7 in
Lenght with bowsprit
67 ft 2 in
Lenght waterline
55 ft 6 in
DSPL (approx.)
38.360 lb.
Ballast (approx.)
14.771 lb.
Sail area upwind
2.131 sq. ft.
Sail area downwind
4.520 sq. ft.